We Are SO Glad You're Here!
This is a course for the woman who desires more for her life. This past year has been life-changing to say the least, and many of us were left with thoughts like, "is this it?" when it comes to our life, businesses and careers.
We know that inside you there is a dream of starting a profitable business, and we truly believe that dream is FOR you.
But you still might be asking yourself, how do I actually do this? Will I have to sacrifice what's important to me to make this happen? Could this actually be possible for me?
*Enter Purposeful Business*
This program was designed by 3 successful entrepreneurs and working mothers who have pulled together years of experience and research to support someone just like YOU.
Between the 3 of us, we have built 4 thriving companies, so you could say that we know a thing or two about how to do this.
From 7-figure businesses to podcasts with 1.5 million downloads to companies that were profitable from Day 1. We've done it over and over again, and our strategies not only work but get real results.
It's time to focus on the next right step to change the trajectory of your life and business. You have so much value to offer and we're here to help you get that idea out into the world so you can start living out your purpose.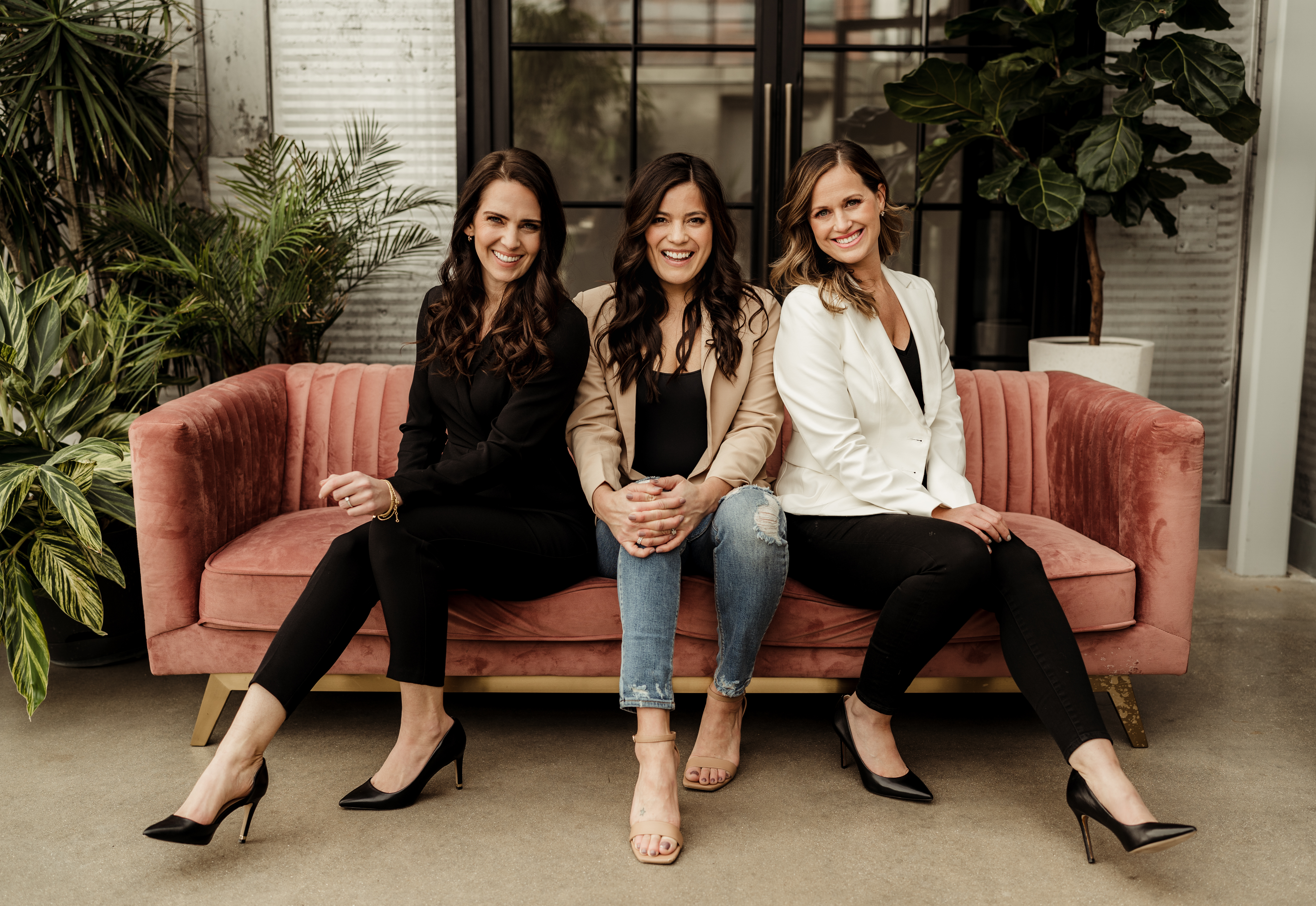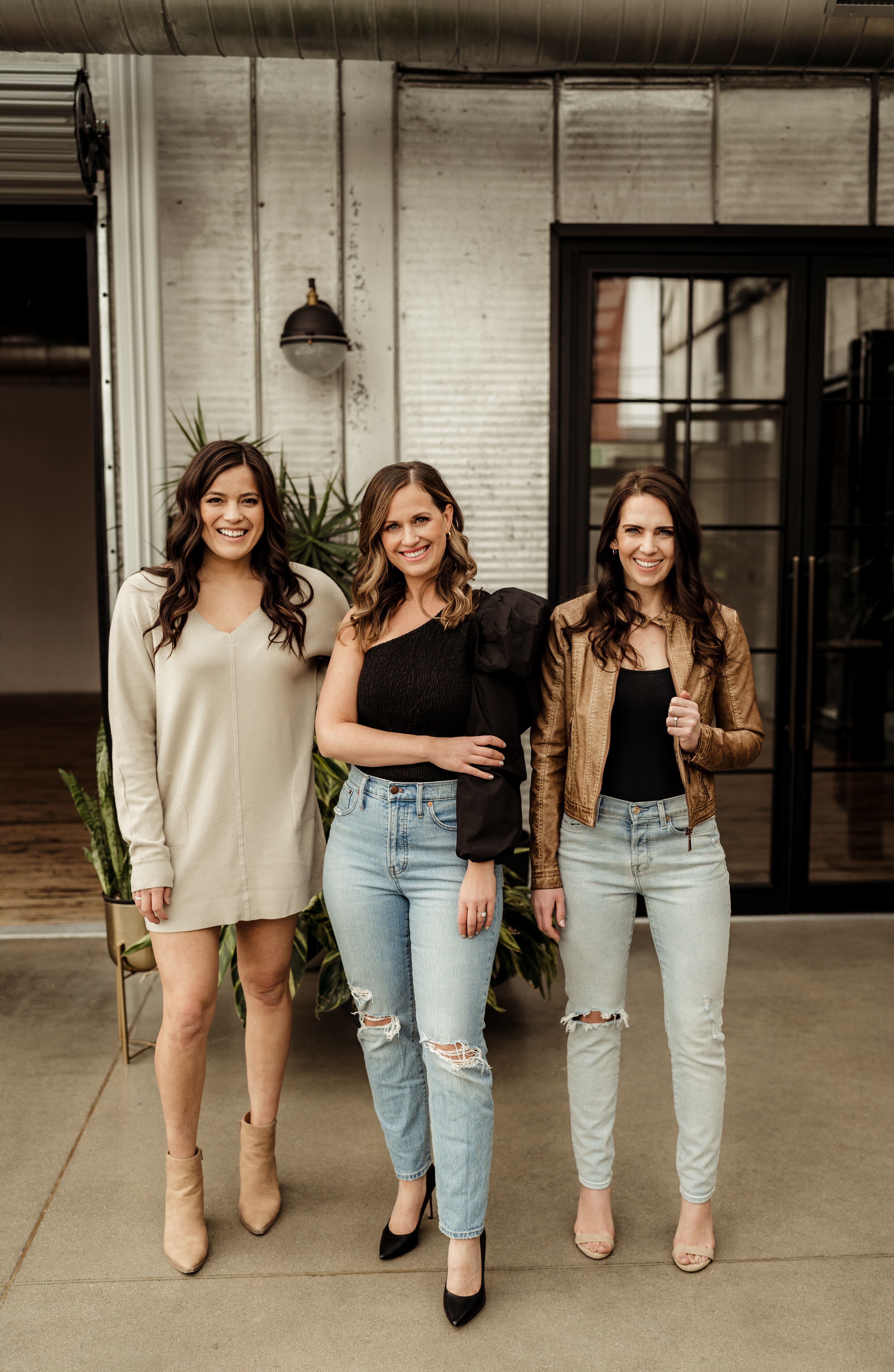 Unlike other courses, you will hear from THREE experts on how to get your business off the ground and into the world. This program is all about action, because we don't have time to waste when it comes to living out our purpose.
We're going to push you to think BIG, take bold steps towards your dream, and become the successful entrepreneur that you desire to be.


We don't breeze over the tough stuff either. With our live coaching calls, we will show up for you to help you get through any roadblock that is thrown your way.
Hear what our Purposeful Business Students have to say: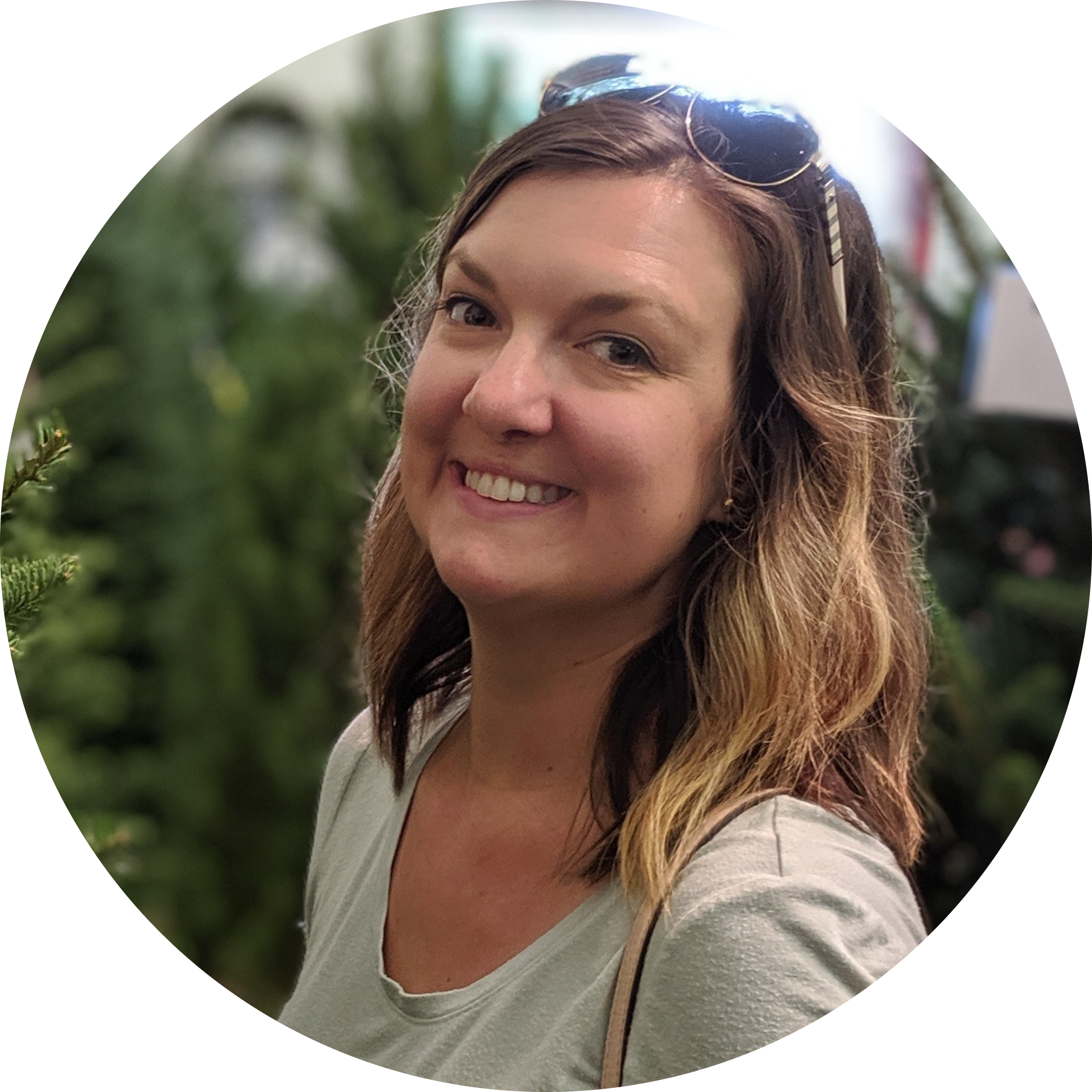 I cannot say enough about my experience as a student in Purposeful Business. It's hard not to feel transformed when you have these three on your side. The workbook allows you to put all of their teaching into the context of your business and, all of a sudden, you see it take shape. It's the best feeling! You may worry that you aren't "prepared enough" to take this course, and that couldn't be further from the truth. Trust me, you are the exact right amount of prepared to take this course. Do it and thank yourself later!
Laura, Caregiver Collaborative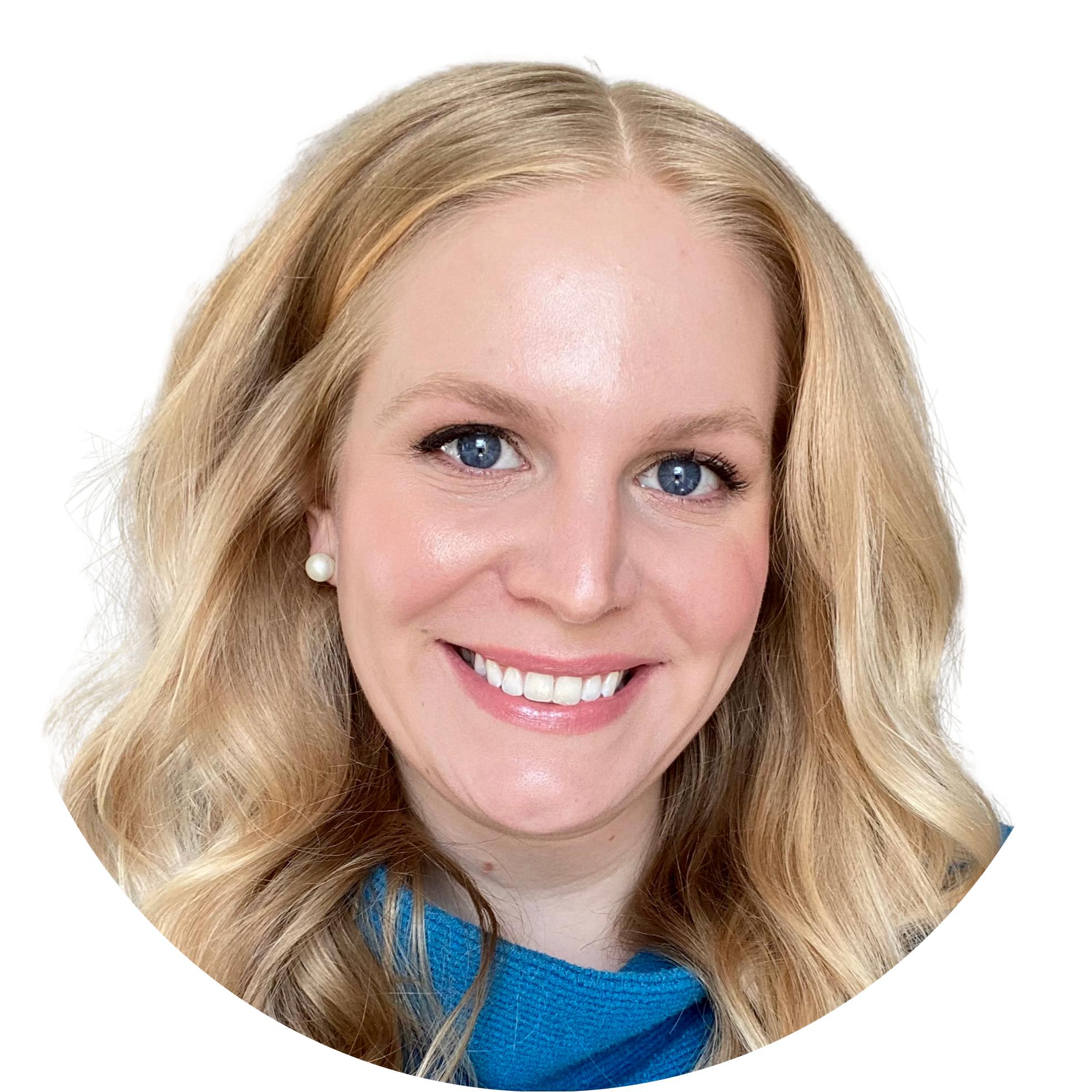 The Purposeful Business course gave me everything I needed to efficiently build a solid foundation for my business. What took 6 months to accomplish on my own, took 1 week in the course! But my favorite part of the course, is the incorporation of your personal values. They will teach you how to build a successful business that works for you and not the other way around. If you're looking to catapult your business forward, all while staying true to your values, then you NEED the Purposeful Business course.
Bethany, The Palette Stylist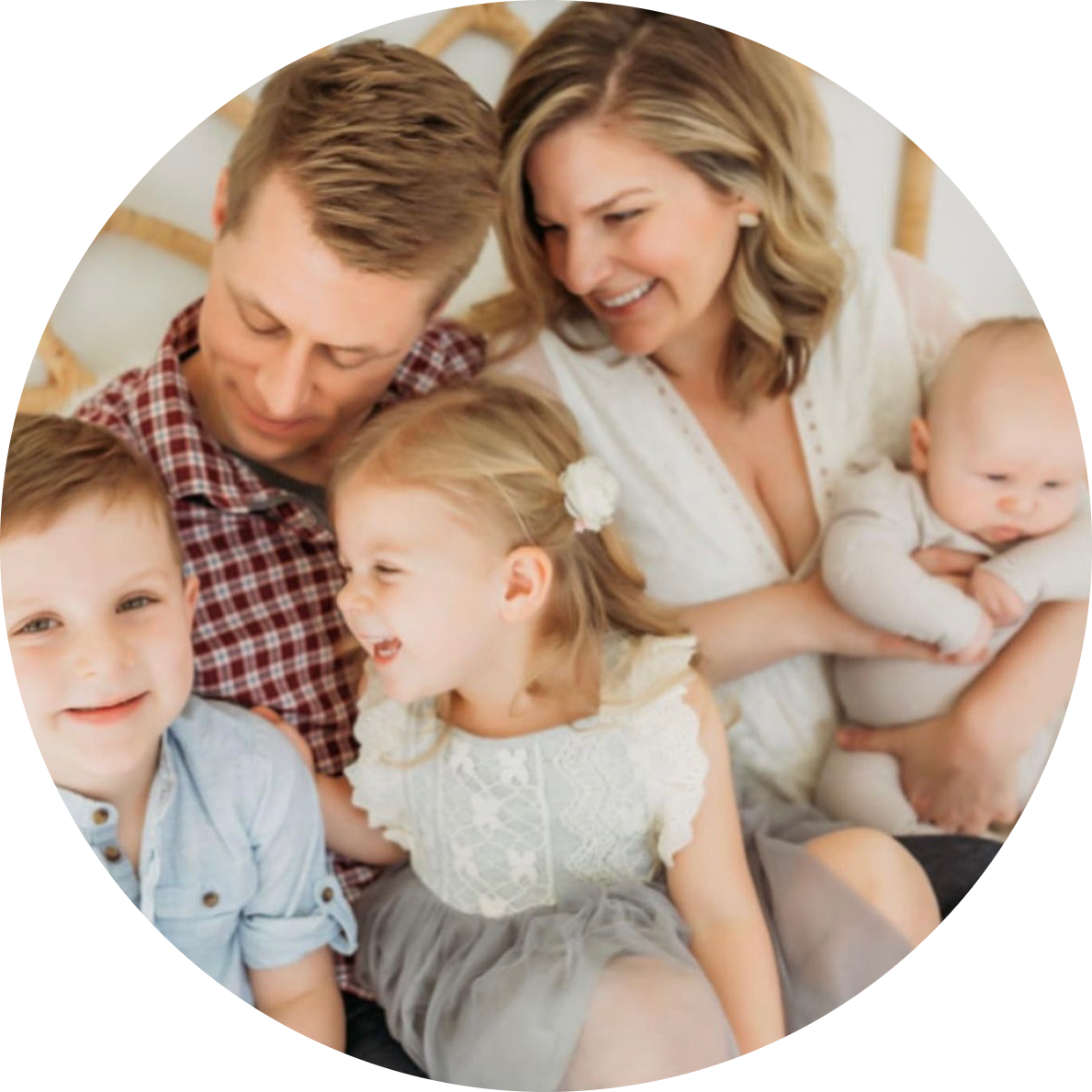 I cannot speak highly enough about Purposeful Business, it is worth every penny. Amy, Abby and Kat's knowledge and expertise is invaluable, they truly have thought of every single detail from building out your idea/concept through creating an end product.
This course took us from a dream to building a community that serves working mothers in just a few short weeks. If you feel the nudge to step into your purpose, to create, to build a successful business, buy this course!
Nicole, Working Moms, Inc.
So, what's included in
Purposeful Business?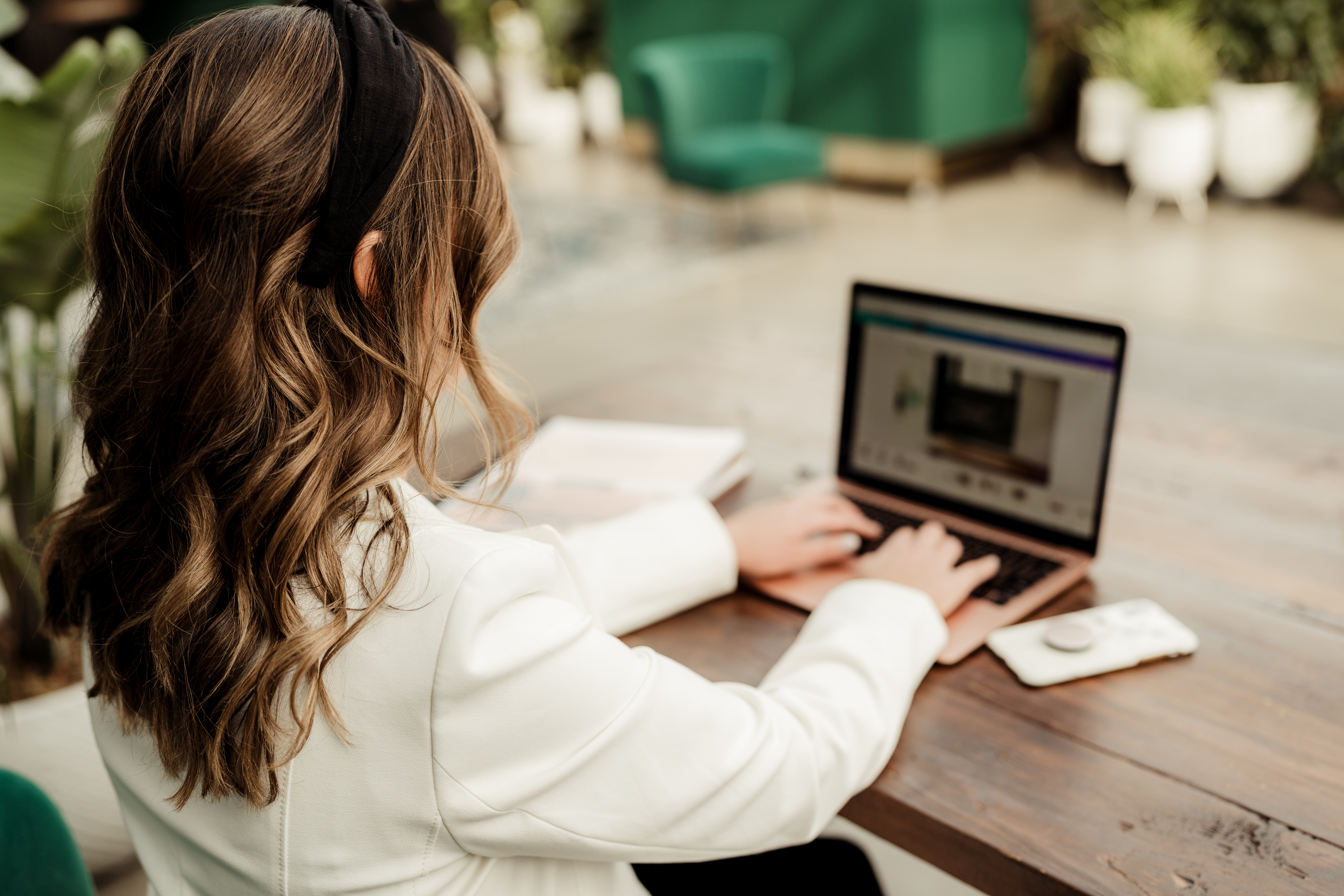 Our step by step framework with video, audio, and slides to build your profitable business without losing yourself, your values, or your relationships along the way.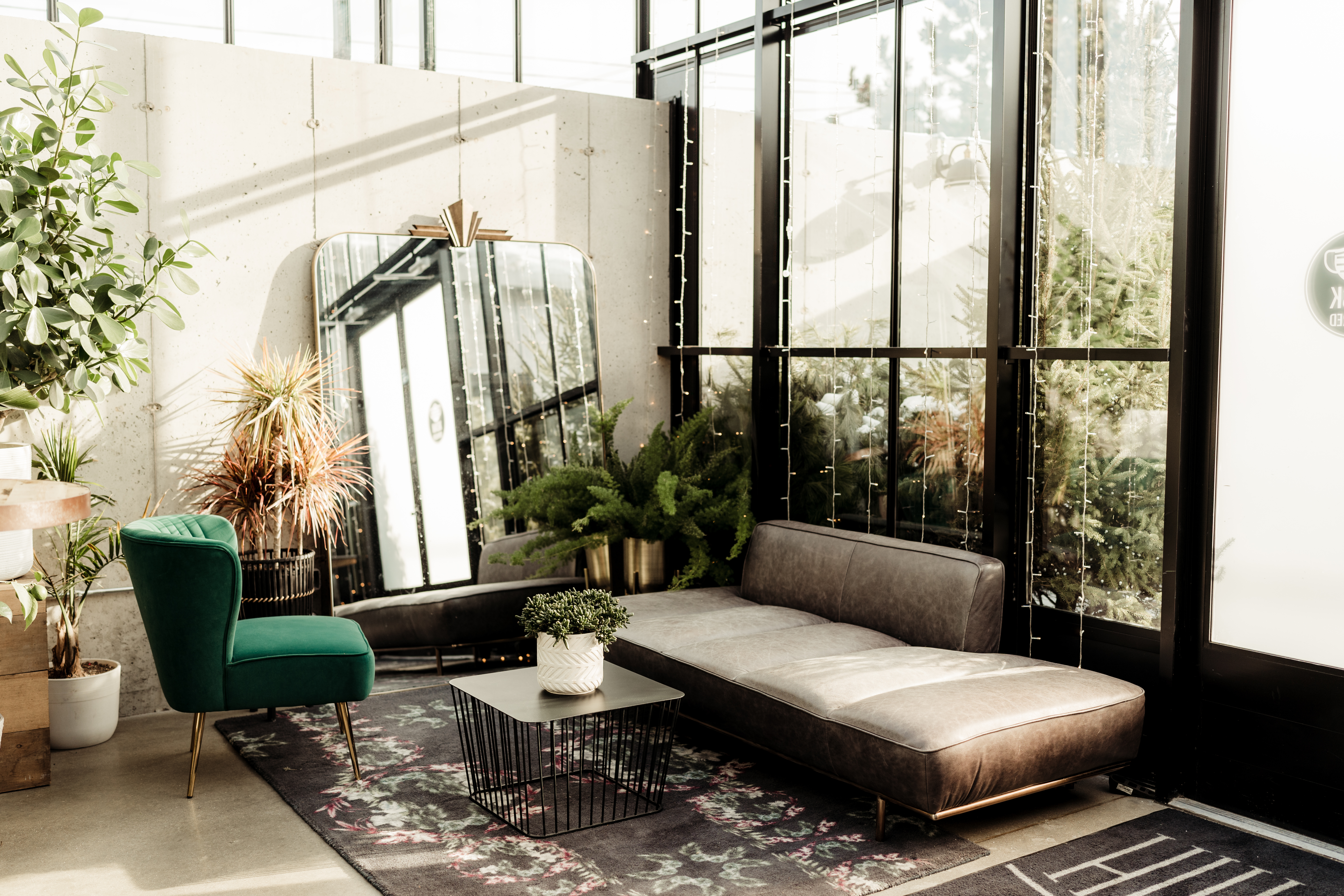 Resource Library
Our library of tutorials will support you with all the behind the scenes to make your business dream a reality. The "how" will not get in the way of your business getting off the ground.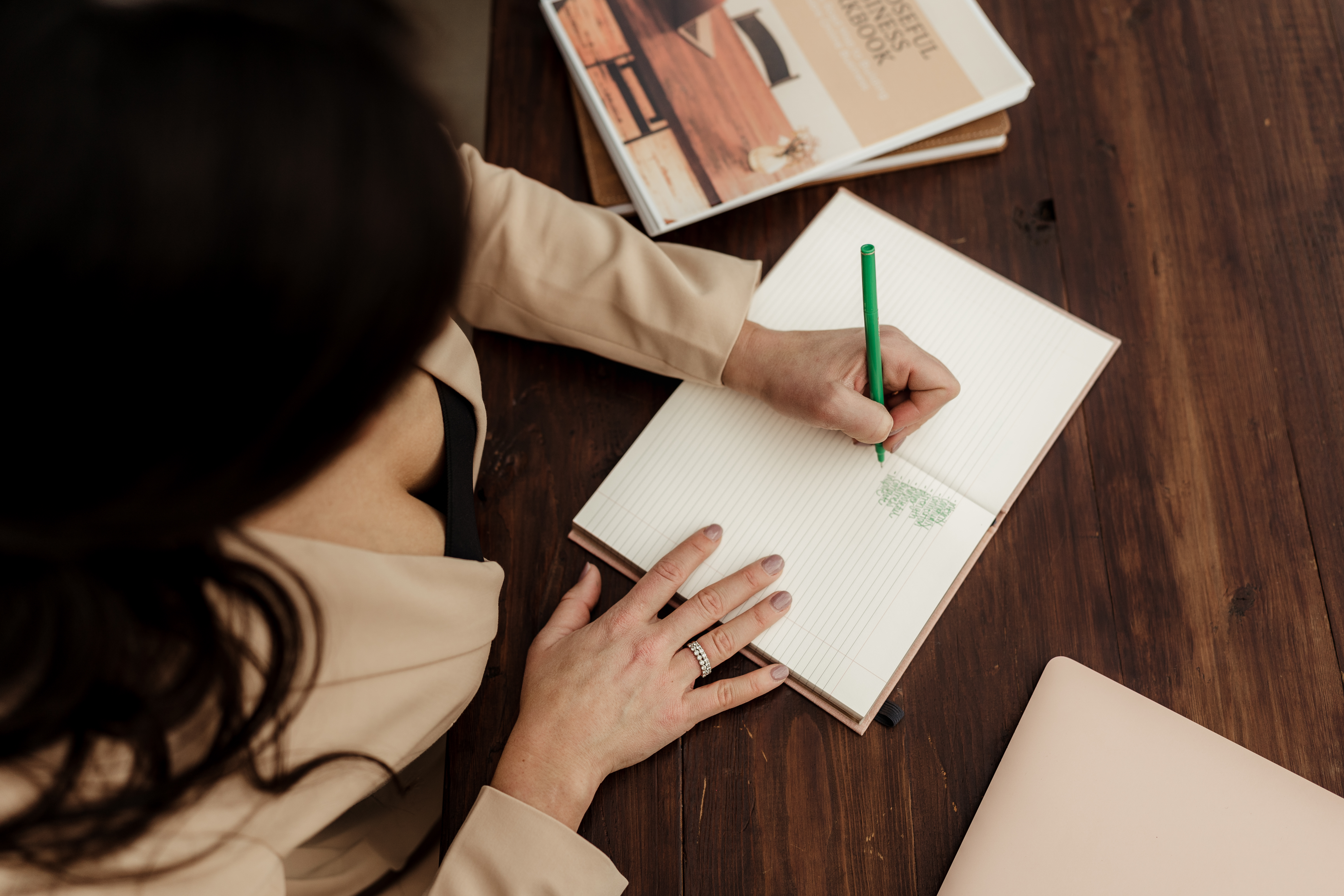 Printed Workbook Shipped Directly to You**
Our printed and bound workbook is full of over 200 pages of guided prompts to take what you learn in the lessons and put it into action! When you join, you'll receive a physical and digital copy.
** Workbook will only be mailed to US + Canada. If you live outside those countries, you will receive a digital copy, so you can still work through all the lessons.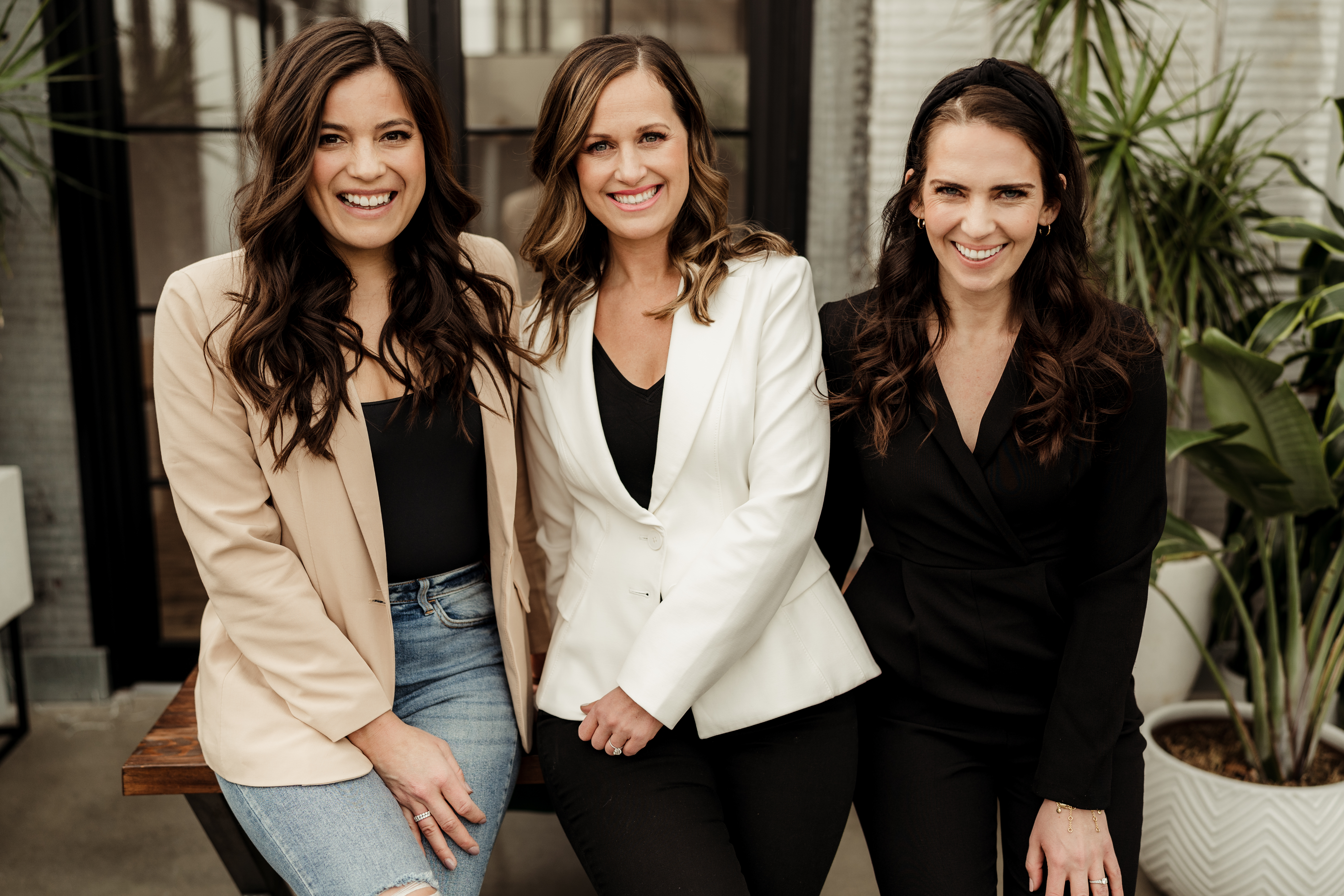 Live Coaching
with Abby, Amy & Kat
You'll have direct access to Abby, Amy & Kat in our group coaching calls to ask your specific questions about the programs and connect with your fellow Purposeful Business members. Right now this is the highest level of access to work with the Pursuing HER Purpose team.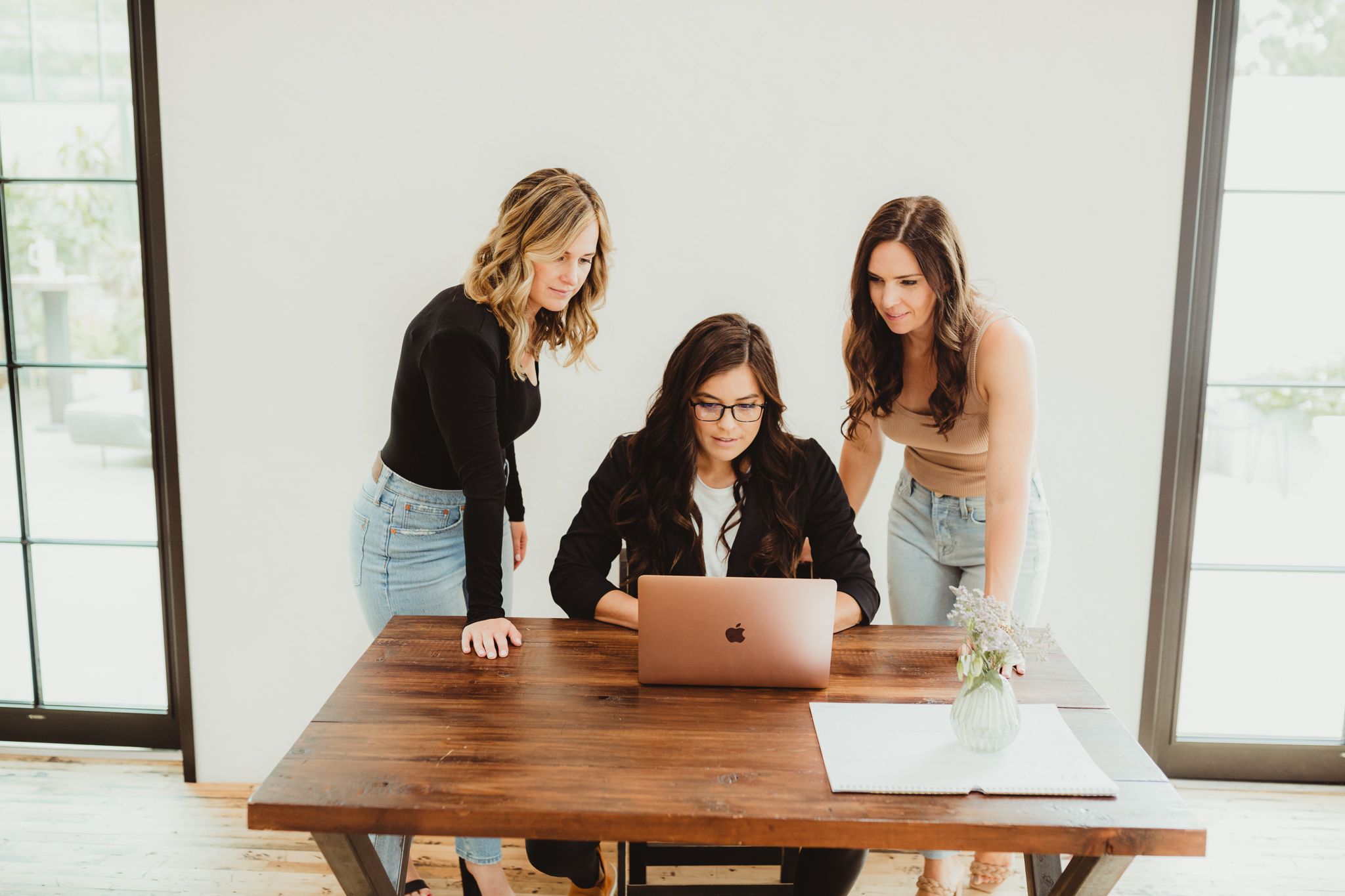 Member's Only
Facebook Community
You'll get access to our exclusive Facebook group with Purposeful Business members only. Abby, Amy & Kat aim to answer ALL questions within 1 business day – no one gets left behind here! This is a great place to receive support in between coaching calls.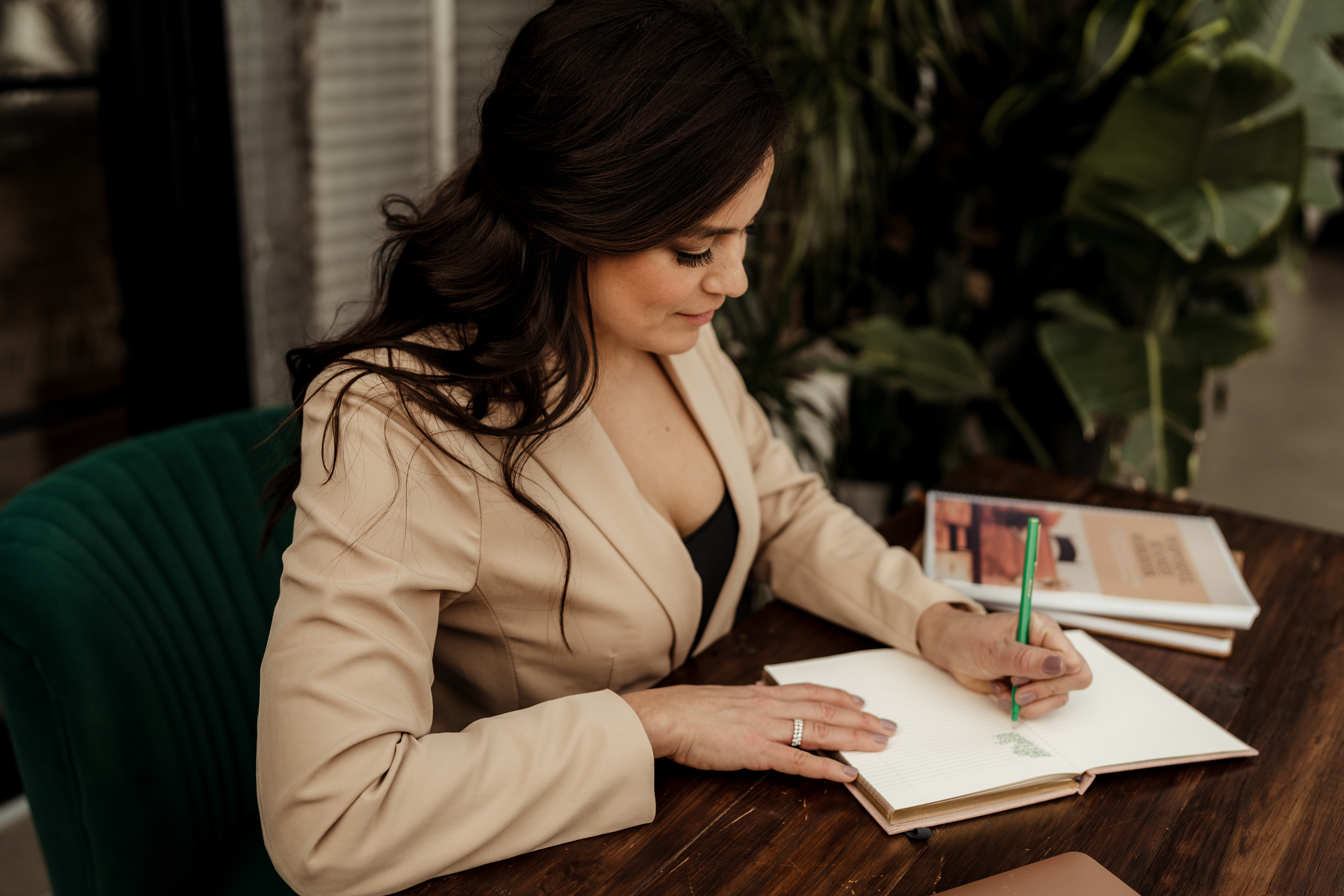 BONUSES:
Productivity Bonus Module and Start-Up Checklist
Productivity Bonus Module: This module is designed to support you to get back a minimum of 1-hour per workweek (if not more!) so that you can feel joy and ease while working, and know exactly what you need to do each day so that you can truly move the needle forward with what's important in your business.
Start-Up Checklist: Have you ever wanted to start a business, but worried about things like, what steps do I actually need to take to make this happen? How do I file an LLC? Do I need a bank account? We got you covered in our A-Z Start-Up Checklist.
Are you ready
to Pursue YOUR Purpose?


Or are you going to stay stuck?
YOU are the biggest factor that stands between where you are right now and having a vibrant, confident, purpose filled business. One that gets you excited to start your day and allows you to feel fulfilled when you hit the pillow at night.
This course will be the catalyst to take your first step into the life you deserve to live!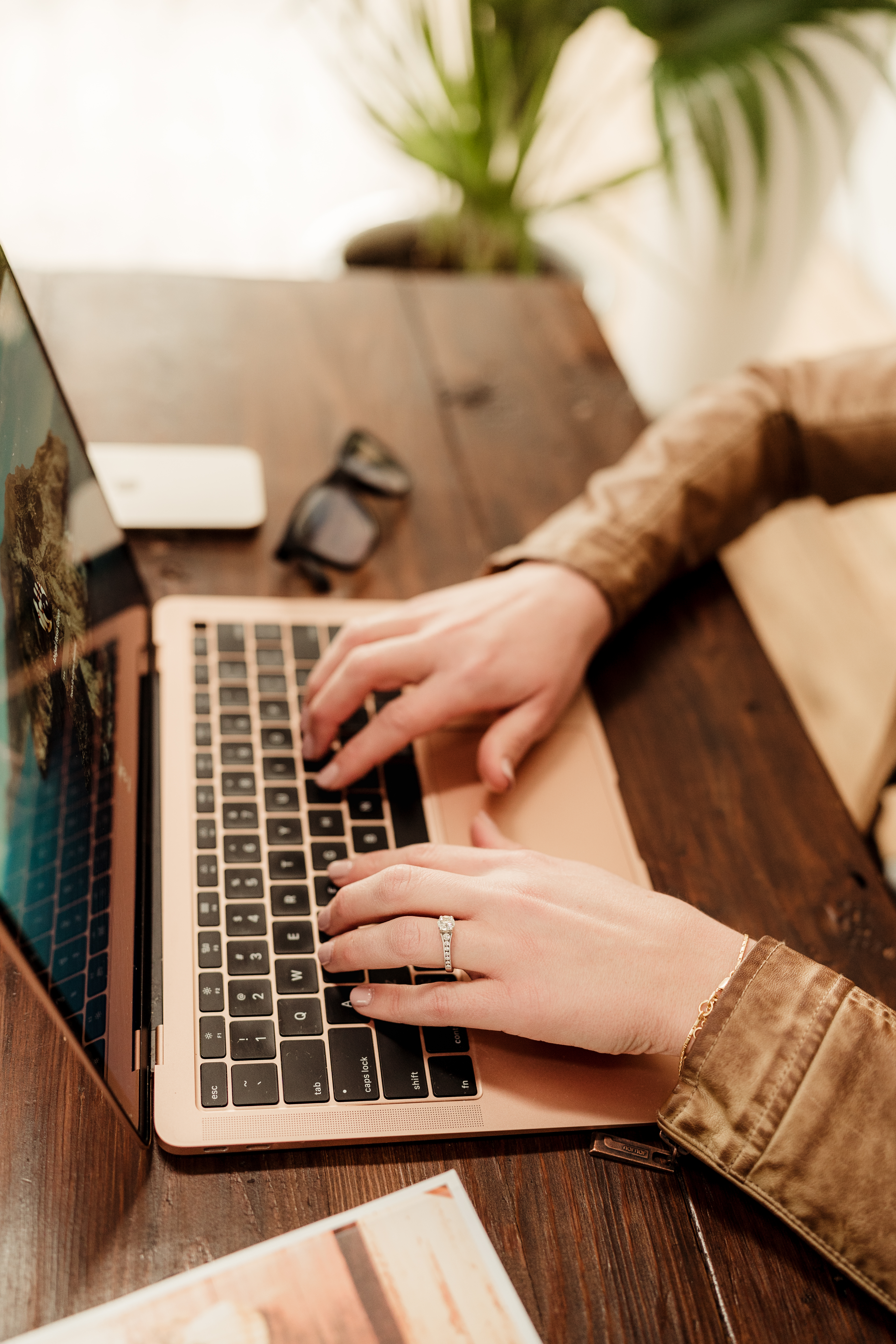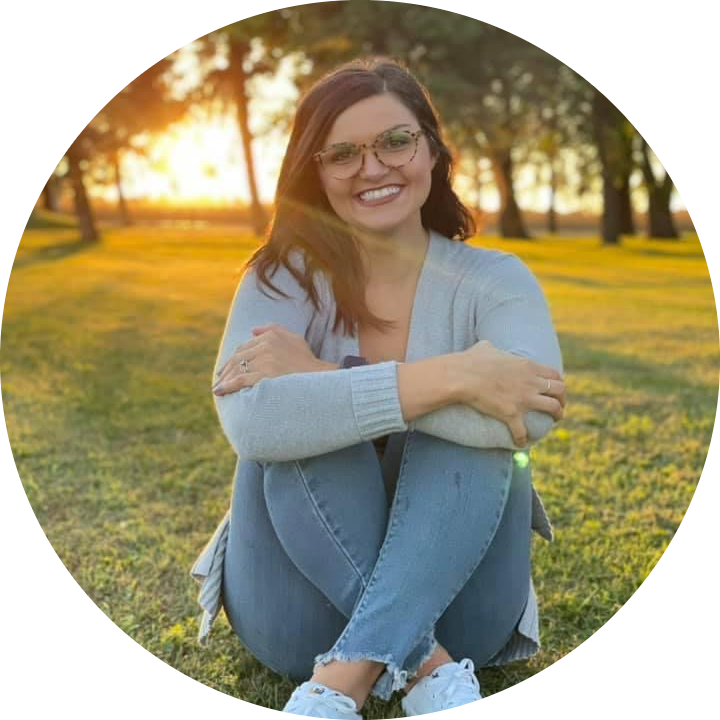 In short—this business course has been an absolute game changer for my business. Starting up a business is terrifying and I felt stuck on what steps to take to move forward. This course is IT. Easy to follow, self paced, broken into into actionable steps, and it is exactly what I needed to take my business to the next level.
This course helped me define myself, my business and what it's all about. They helped me narrow in on my vision and bring it to life. The guidance, support, and knowledge is unmatched. Worth every cent.
Cassie, The Caffeinated Clean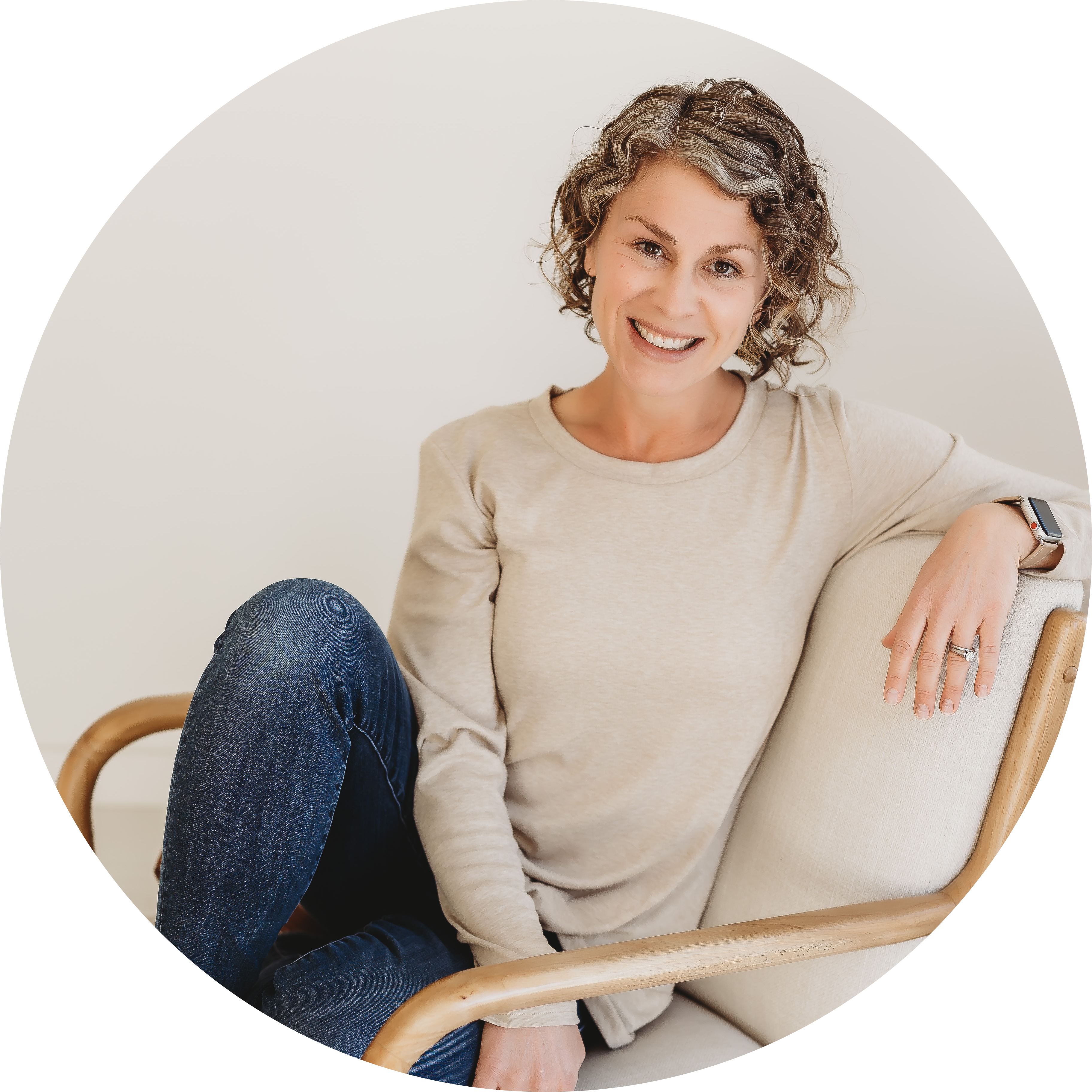 I've listened to almost every episode of the Pursuing Her Podcast episode. So, when their business course was announced, I knew it was the right opportunity for me. It was time to invest in myself and my entrepreneurial journey with women whom I trust and admire.
Abby, Amy, and Kat have created a comprehensive yet manageable framework for starting a business. They've been insightful, supportive, generous, and kind. I've been able to improve my strategies around social media, explore other streams of revenue, connect with ambitious women, and more. This course is exactly what I needed to move my business forward.
Angie, The Wonder Studio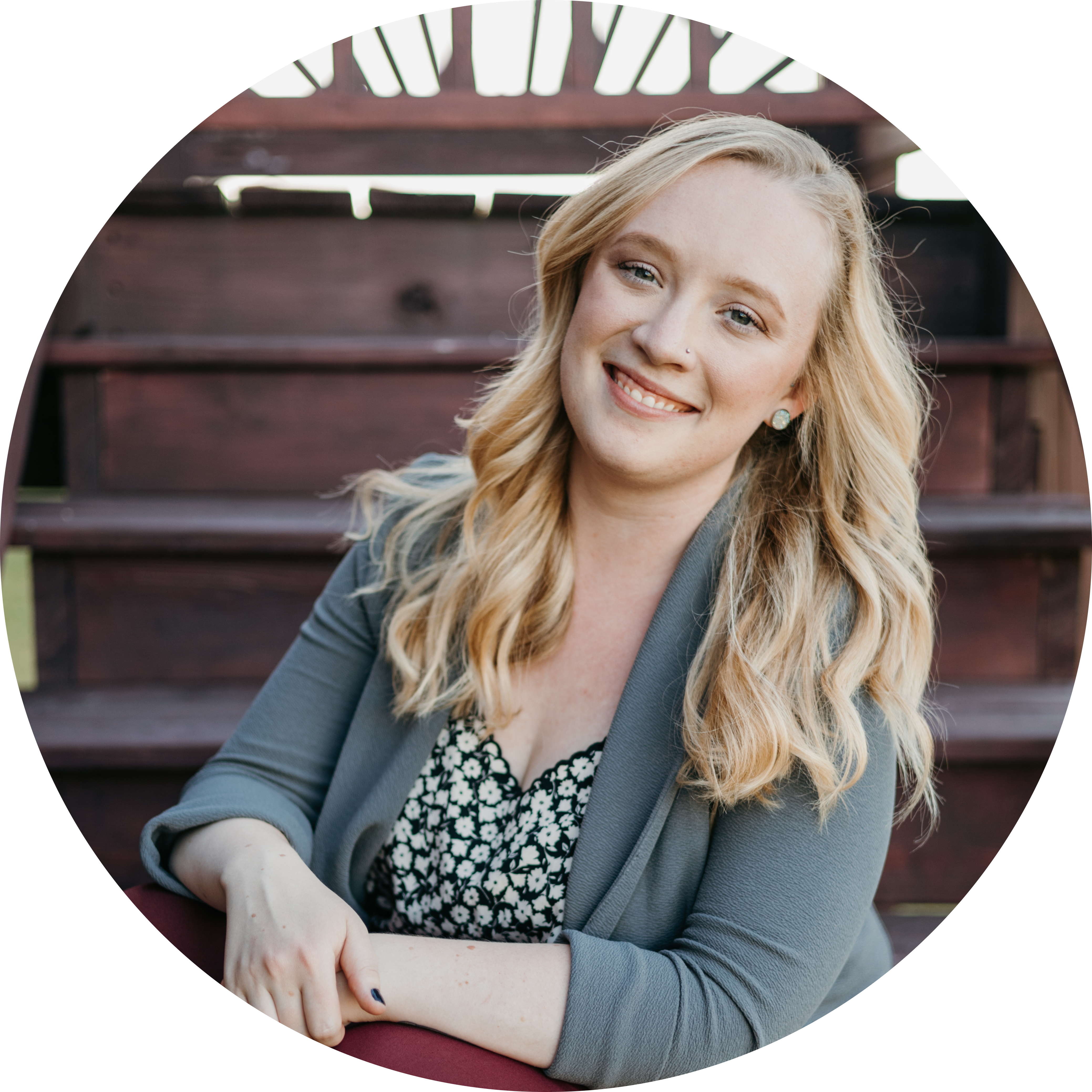 Purposeful Business has exceeded all of my expectations. The comprehensive curriculum has provided a thorough roadmap to launching my businesses, including avenues I hadn't yet thought to consider. Each module has distinct value, but serves even further by tying into previous lessons and emphasizing exactly why I made certain decisions earlier in the course. With lifetime access, I know I will continue to revisit the lessons as I expand current business and add new ventures. I cannot wait to keep going AND share this course with friends, family, and colleagues.
Chez, Bloom Family Chiropractic
As a member of Purposeful Business, you're going to: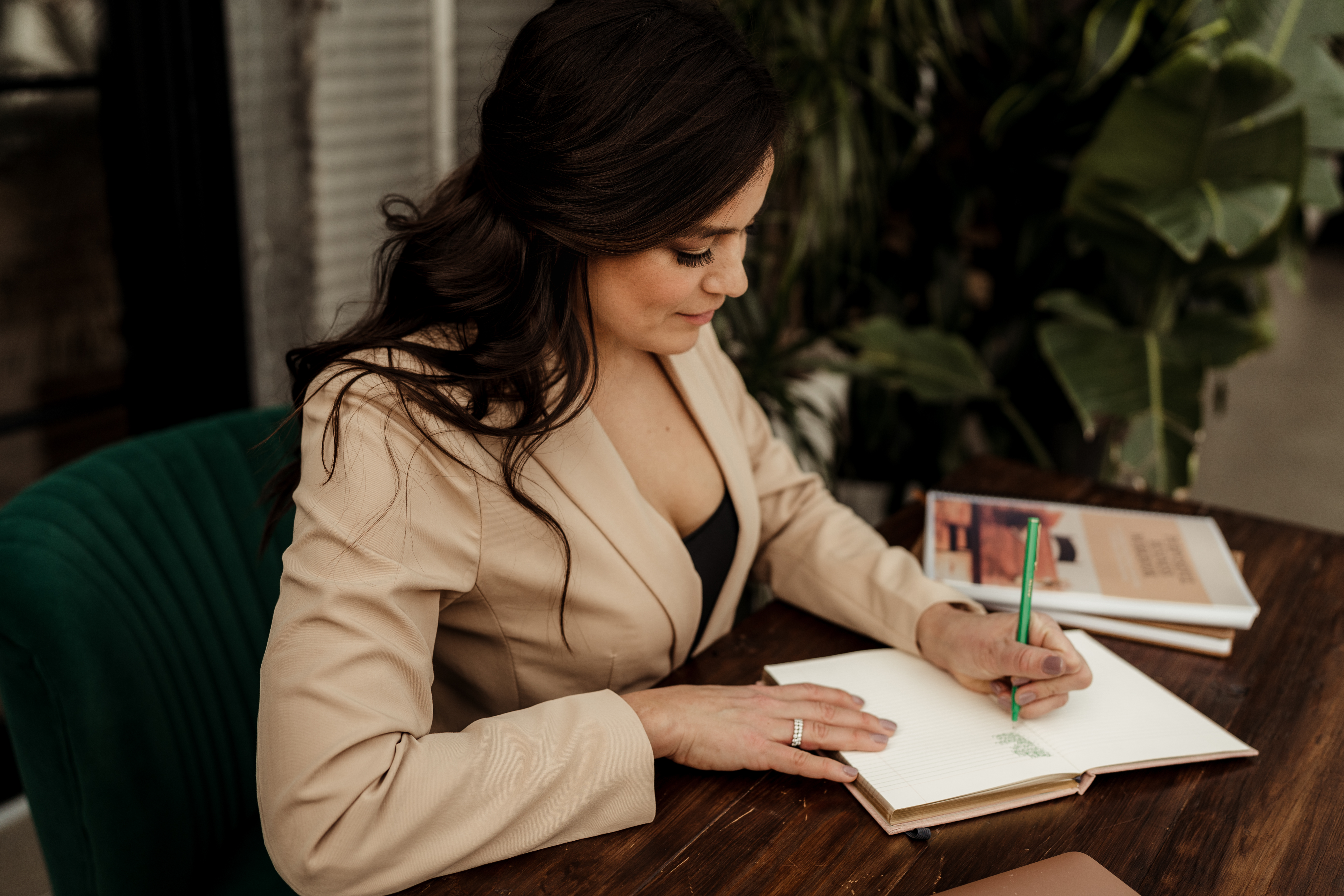 Extract Your Core Values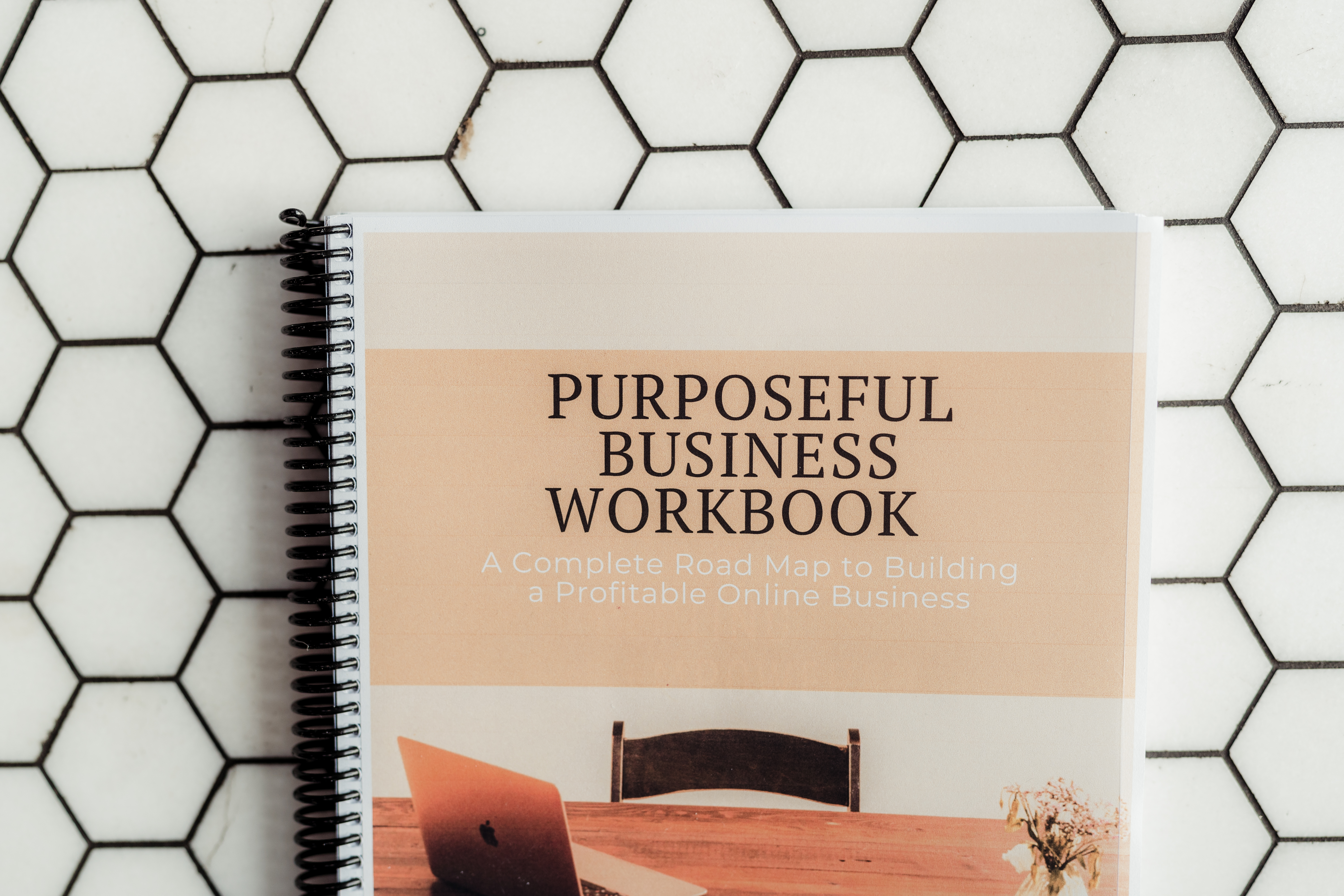 Pick a Winning Business Idea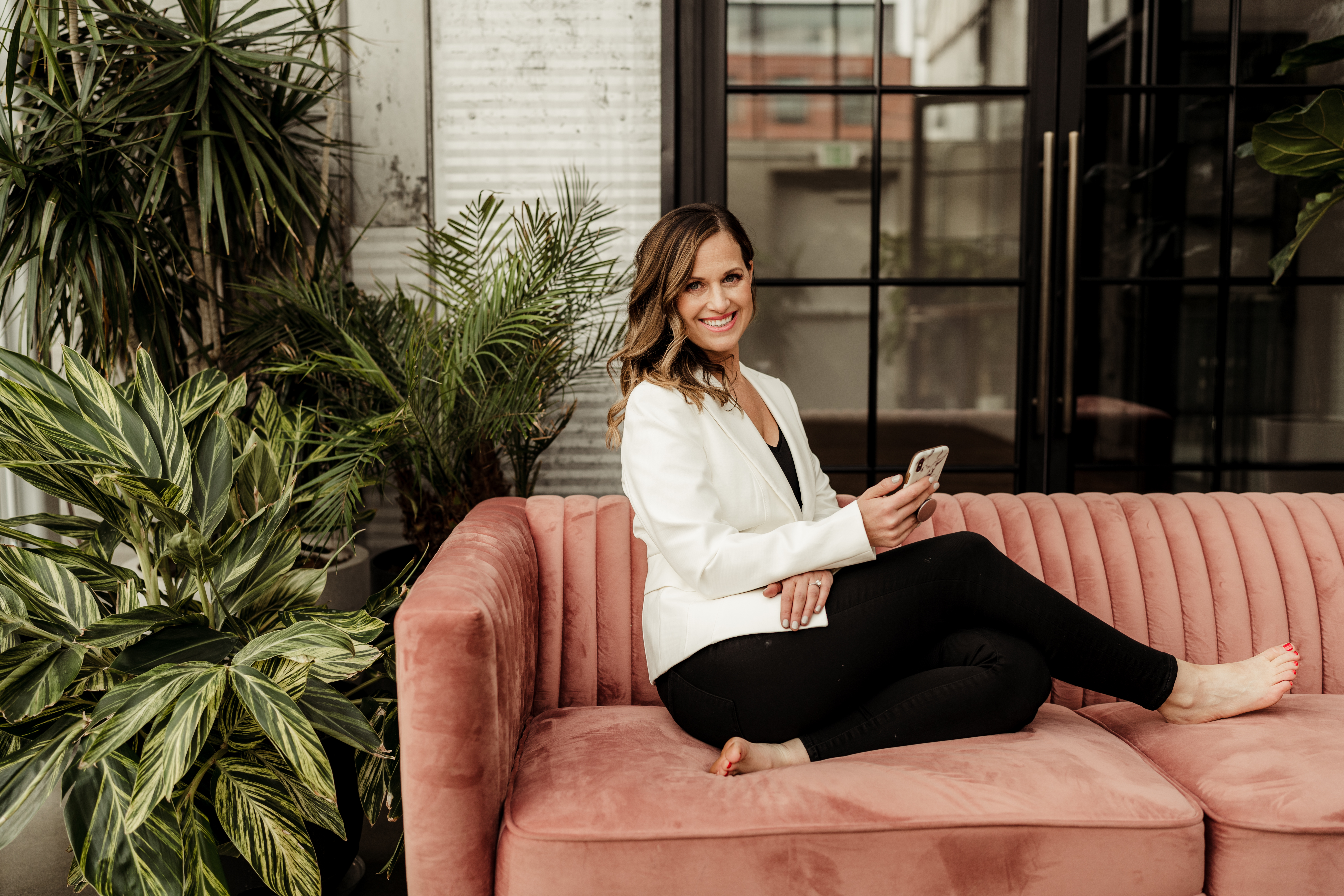 Grow Your Audience on Social Media
Create Irresistible Offers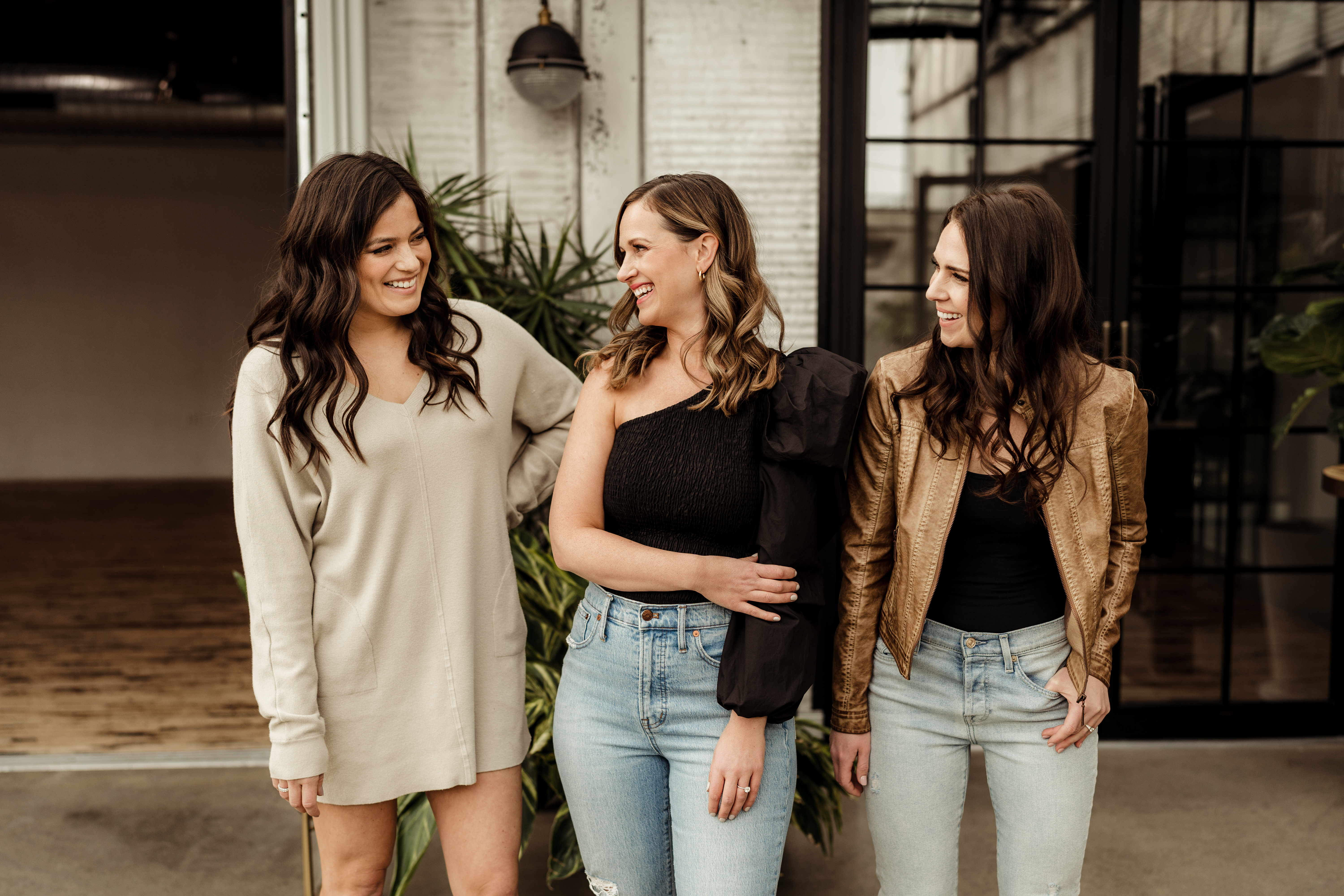 Confidently Launch Your Business to the World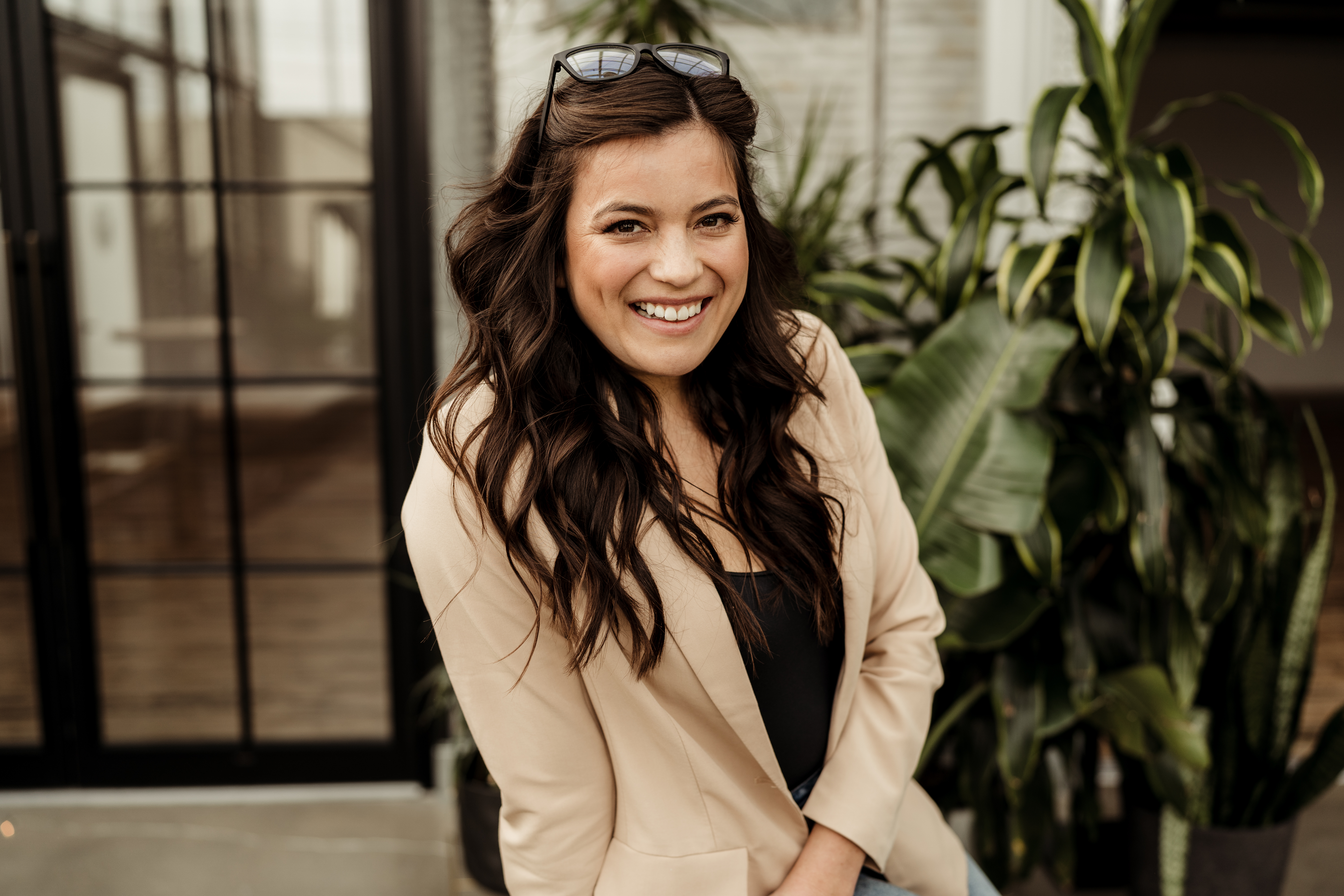 Become the Go-To Leader in Your Niche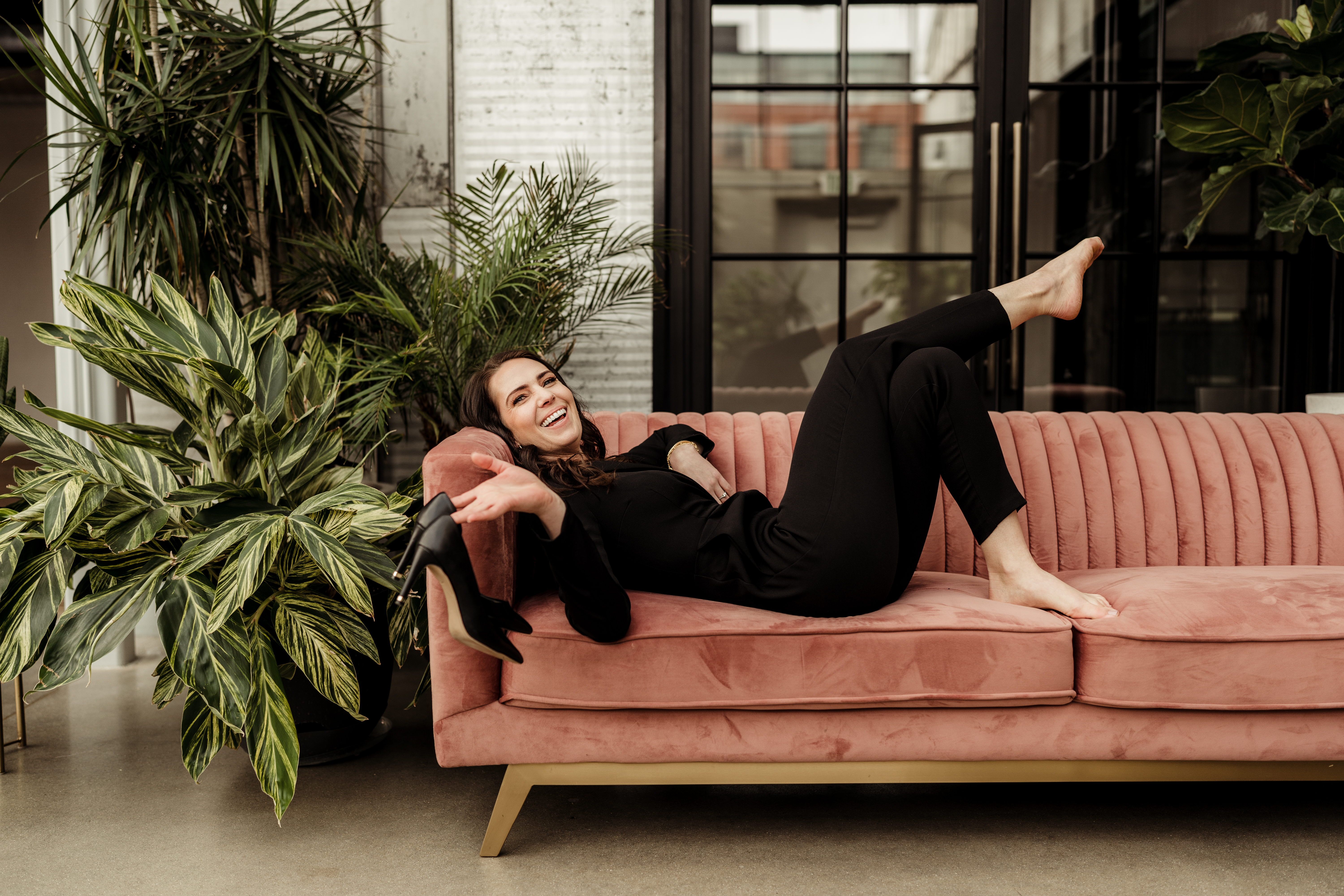 Earn Passive Income While You Sleep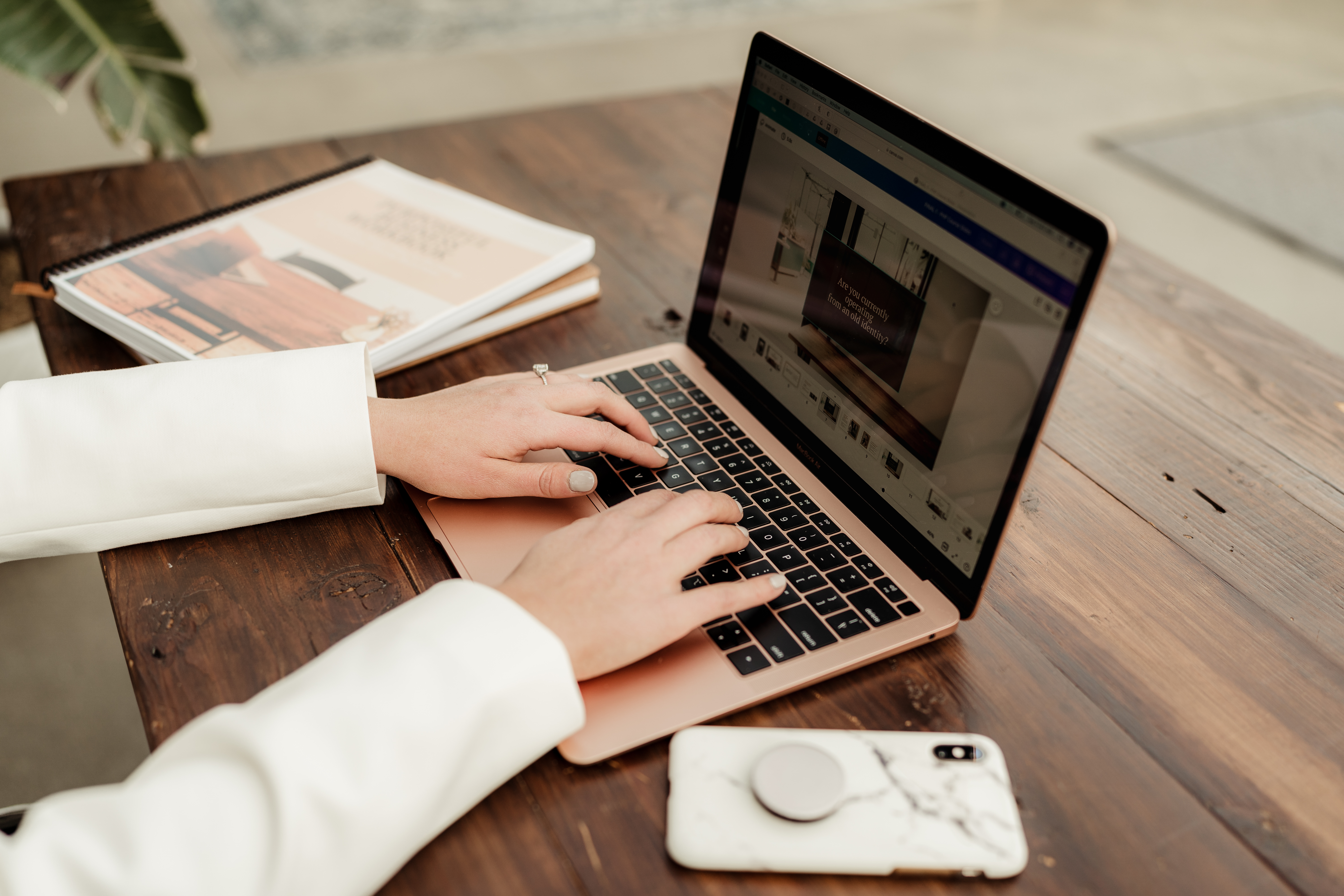 Operate the Behind the Scenes with Ease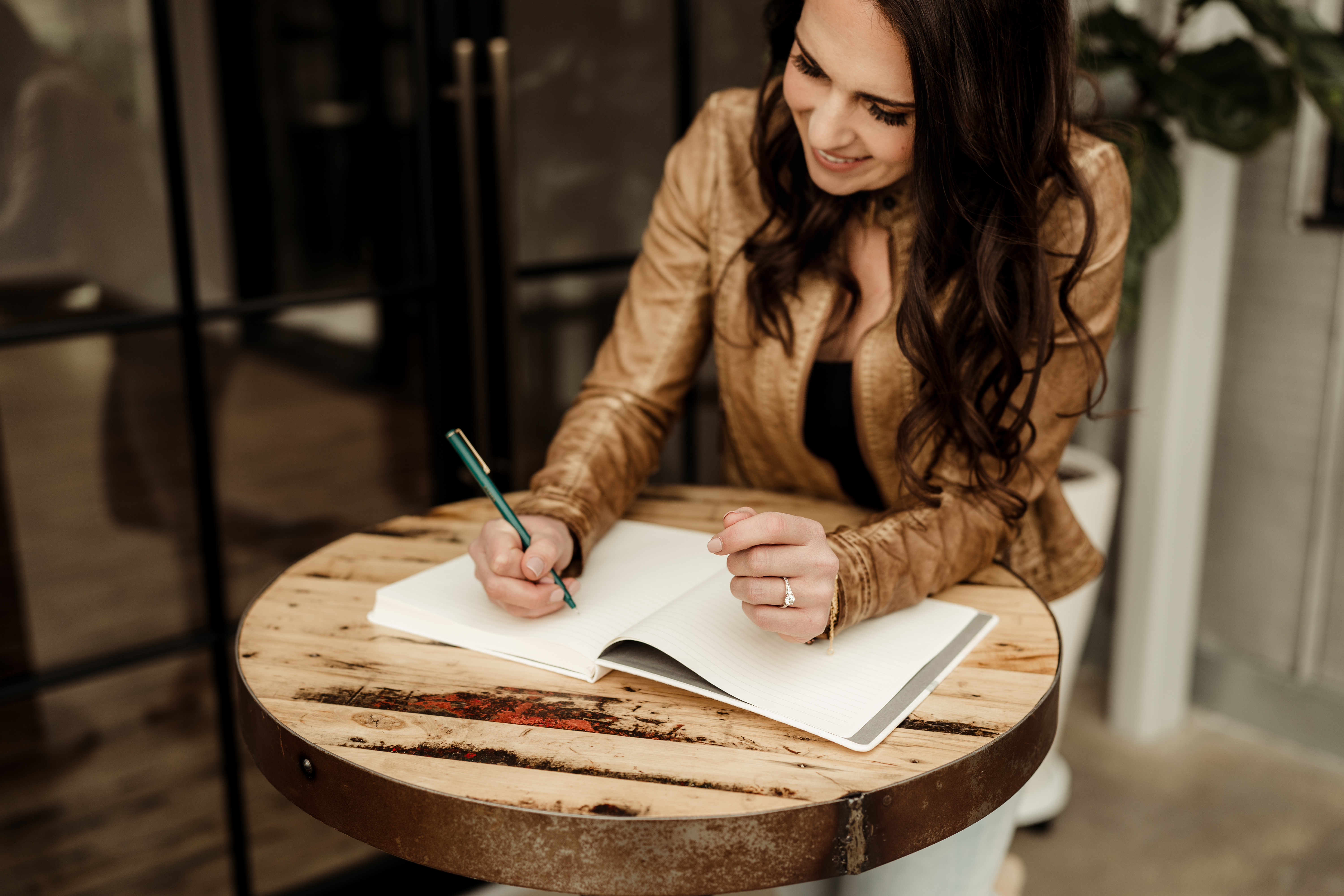 Create a Rock Solid Mindset to Show Up Boldly
Meet the
Pursuing HER Purpose Founders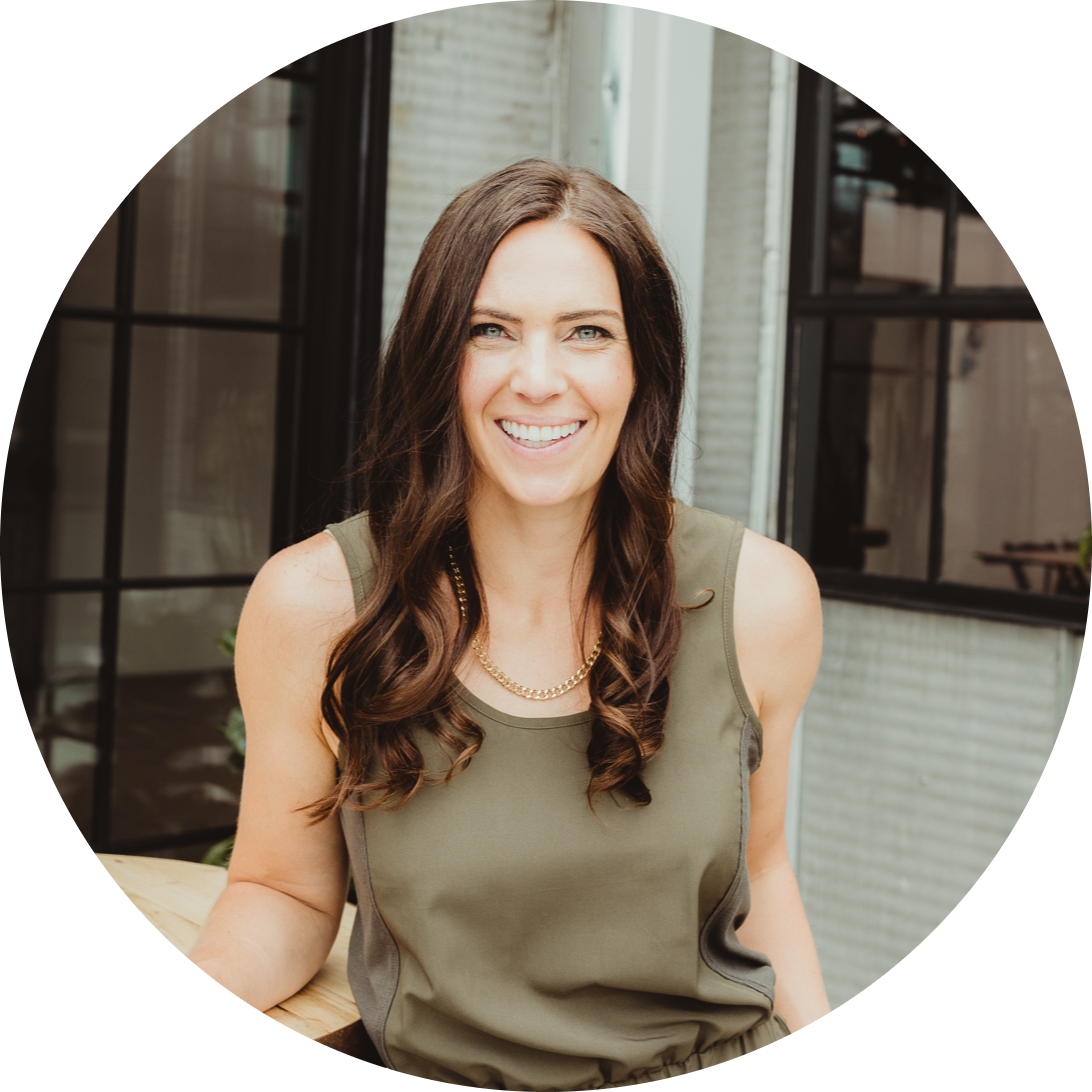 Meet Abby
I spent 13 years in Corporate America working in traveling sales roles. I learned to create a work life that also made sense as a wife and mother until the tug at my heart to follow purpose lead me to co-founding the HERself Podcast with Amy. I have three children and am an honest believer that we can all be in working roles that make us feel fulfilled when we hit the pillow at night. I also LOVE growth and know that failure and finding out what works for YOU and your values and your lifestyle are keys to business success. I'm currently going back to school to receive a degree in business and life coaching, and I can't wait to support you to shift your mindset to be open to possibilities.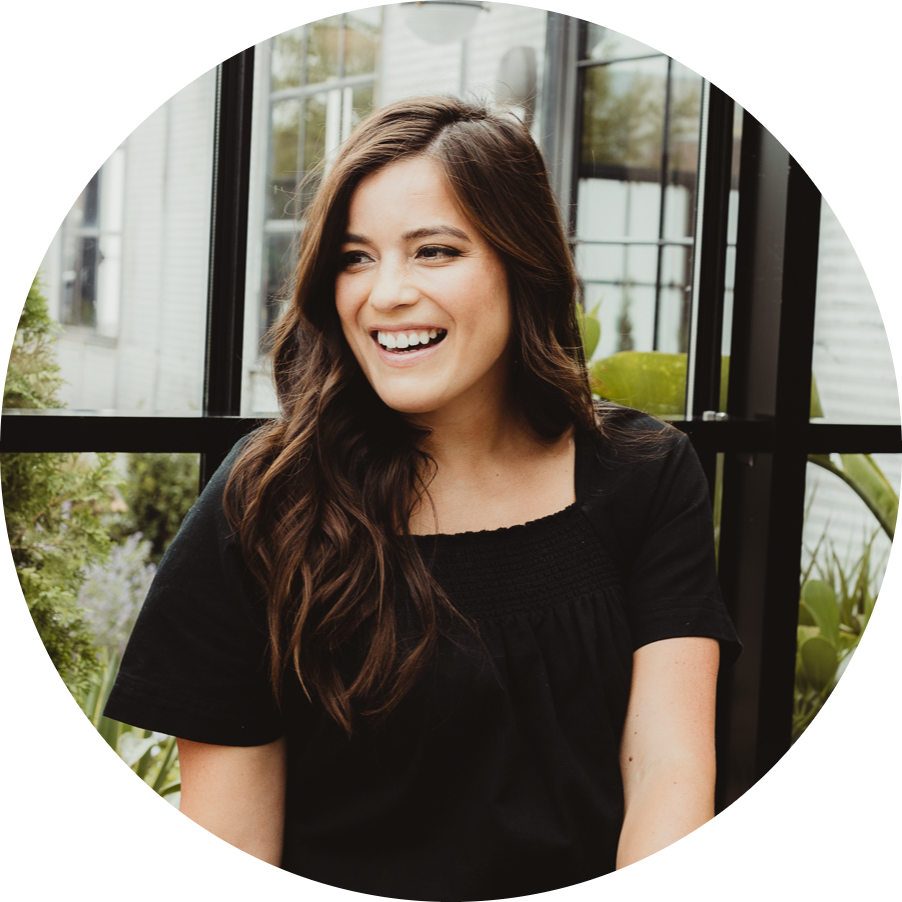 Meet Amy
I'm the cofounder of Expecting and Empowered and HERself podcast. I'm a multipassionate mother of 3. After college I've worked as a personal trainer, nursing assistant, nurse, and now a full time entrepreneur. I'm the queen of not feeling stuck - in pursuing the things that make YOU feel alive. I've found the things that make me excited to wake up every morning and go to work and I want the same for ALL of you. My biggest strength is growing authentic communities of women.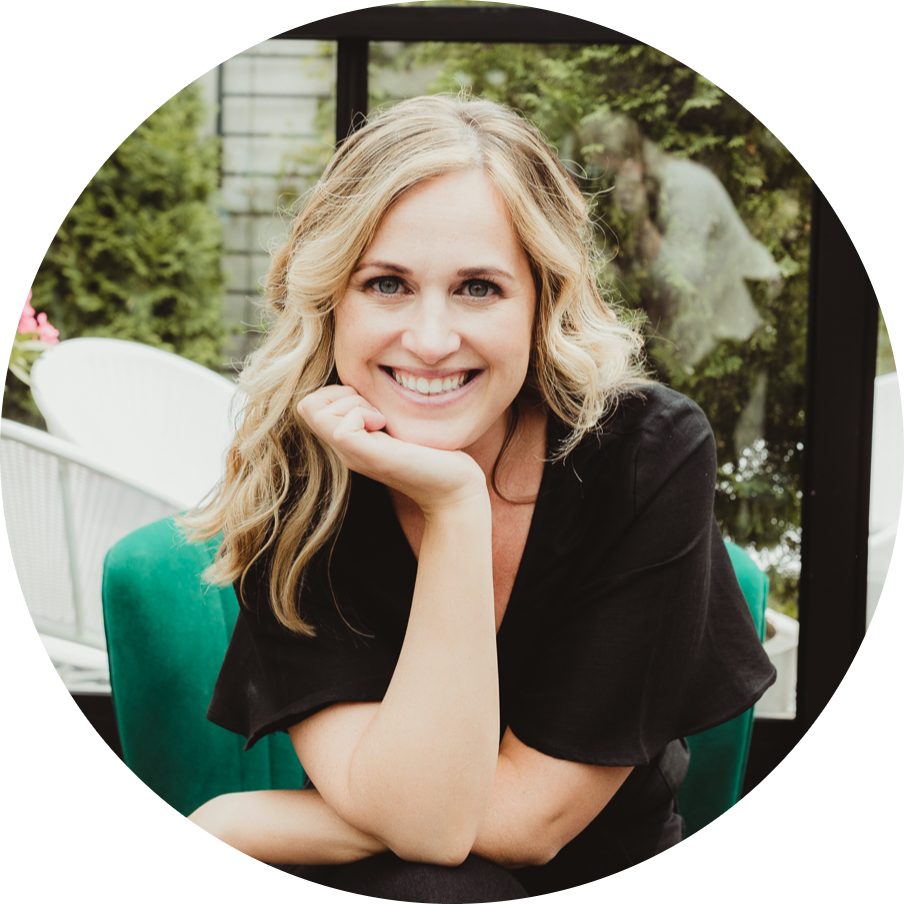 Meet Kat
I'm the cofounder of The YES & Co. and Pursuing HER Purpose. I'm also a wife and mother of two little girls. I started my career as a Registered Dietitian and through many twists and turns, ended up the COO of a multi million dollar online business before jumping into entrepreneurship myself. I am SO passionate about helping women understand their worth, and break stereotypes and harmful programming of what it means to be a working parent. My biggest strength is building engaged teams, digital marketing, and supporting your business from the inside out with systems and operations.